Broken To Better Urgent Care is a trusted medical organization that is dedicated to offering personalized healthcare solutions to help you live a better life starting today. Whether you need a routine checkup or if you are looking for urgent care, our highly experienced and trained staff can provide you with the services you need. We are committed to helping our patients experience the best medical care possible, as well as help them overcome any health conditions they may be facing.
We believe that exceptional medical care should be as accessible as possible to those in need. When you need medical assistance, we are committed to serving you to the best of our ability. We employ cutting edge technology, state-of-the-art methods, professional doctors and allied healthcare professionals to make sure you are receiving the care you deserve without any untoward delays.
If you would like to find out more about our medical care services at Broken To Better Urgent Care, please feel free to contact us at 803-818-3932.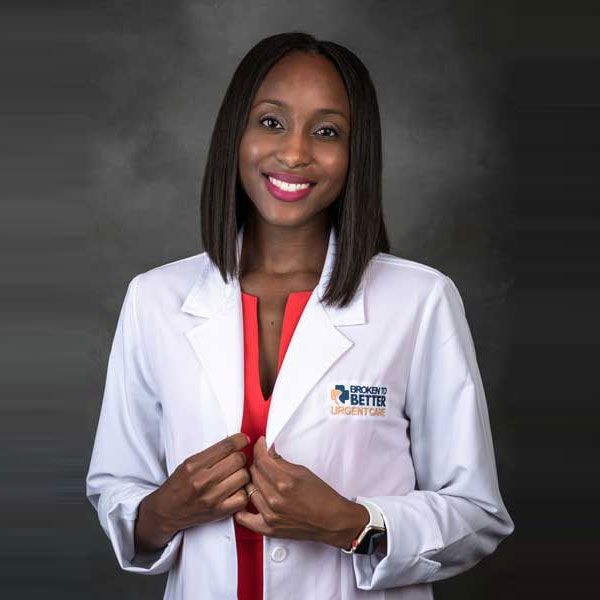 Dr. Baker obtained her Medical Degree at the University of Florida and completed her residency at Spartanburg Regional Hospital in Family Medicine in 2012. Dr. Baker specializes in both acute and chronic care for all ages. She is an avid runner and healthy lifestyle advocate. When she's not running or managing the Urgent Care, she enjoys being with her family.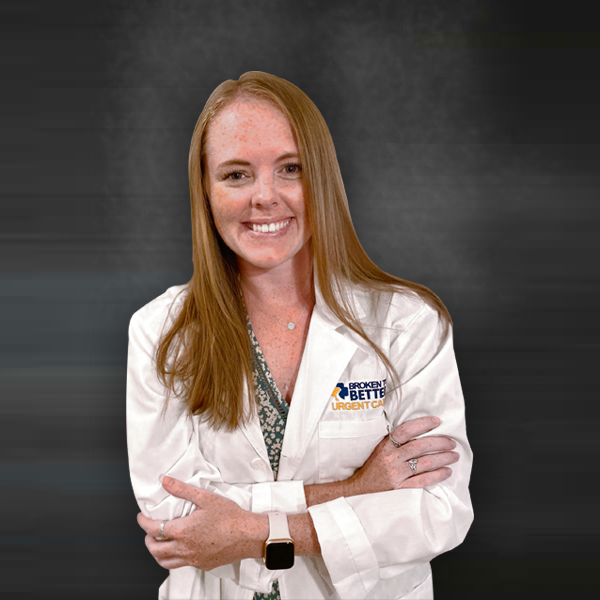 Michaela McBride, PA-C is a nationally certified physician assistant. She received her Bachelor of Science in biology with a minor in chemistry from SUNY College at Oneonta and received her Master of Science in Physician Assistant Studies at Albany Medical College. She loves treating children, and adults of all ages. In her free time, she enjoys running, being outdoors, reading a good book, and spending time with family and friends.